Anton Chekhov's Garden

"I think that if I wasn't a writer, I could be a gardener",
Anton Chekhov, letter to Mikhail Menshikov, 20 February 1900
Anton Chekhov's Garden is a project conceived by the Anton Chekhov Foundation. The goal is to create welcoming and tranquil green places in healing environments in rural England, where patients receiving care, as well as the personnel providing it, can take respite and derive therapeutic benefit. Where possible and applicable, herbs will be used as a low-cost source of natural medicine.
Project origins
The idea of the Anton Chekhov's Garden project is inspired by Chekhov's healing work as a doctor, writer and humanitarian, which itself was inspired by a deep and compassionate awareness of the part played by the natural environment in our physical and spiritual well-being. This important message is contained in many of his stories and plays. Like Dr. Astrov in
Uncle Vanya
, Chekhov was committed to improving public health, and he opened a clinic for the peasants in his village.
Read about why gardens mattered to Chekhov in Rosamund Bartlett's article
Seeds of The Real Cherry Orchard",The Daily Telegraph, 30 June, 2018
or find out more about Chekhov's interest in gardens and gardening in ACF's
podcast
.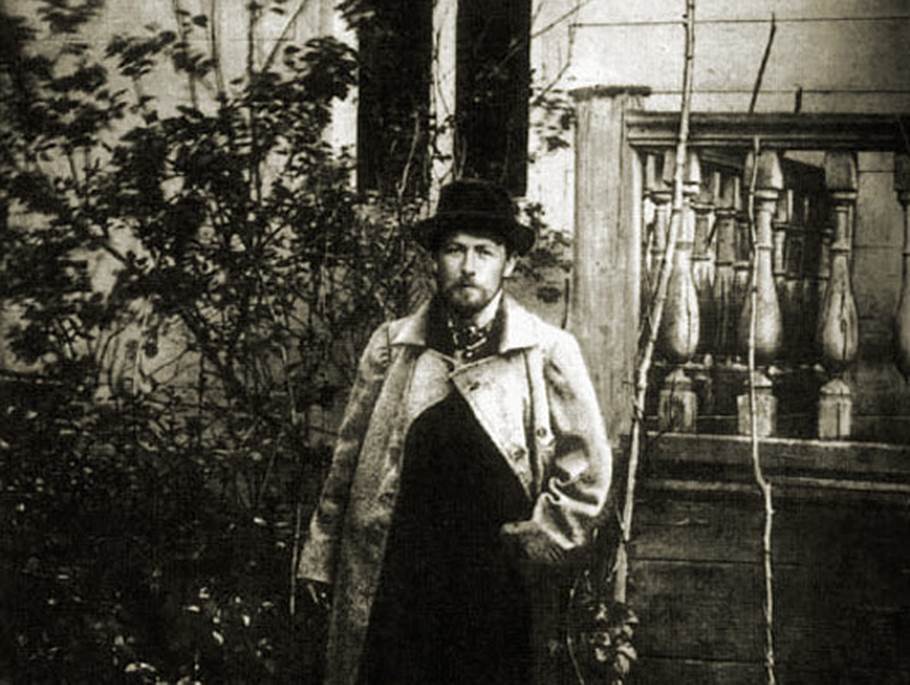 The Story of the first Anton Chekhov Garden
The Anton Chekhov's Garden project was launched at the
RHS Hampton Court Palace Flower Show, 2-8 July 2018
. Anna Benn and Hannah Gardner designed a Russian-themed garden inspired by Melikhovo, the country estate near Moscow where Chekhov lived and worked in the 1890s. It was here that he wrote his famous play
The Seagull
, treated patients and cultivated a garden and orchards, and planted trees. The garden is designed to be viewed as Chekhov would have looked out onto it from his wooden verandah, and is a place of tranquility. Set within a rich natural backdrop, it references the traditional Russian dacha garden, bursting in a ramshackle manner with flowers and crops, as well as the meadows and woodland beyond. Herbalism, which has traditionally played a very strong part in Russian medicine and culture is illustrated in the many medicinal plants grown here.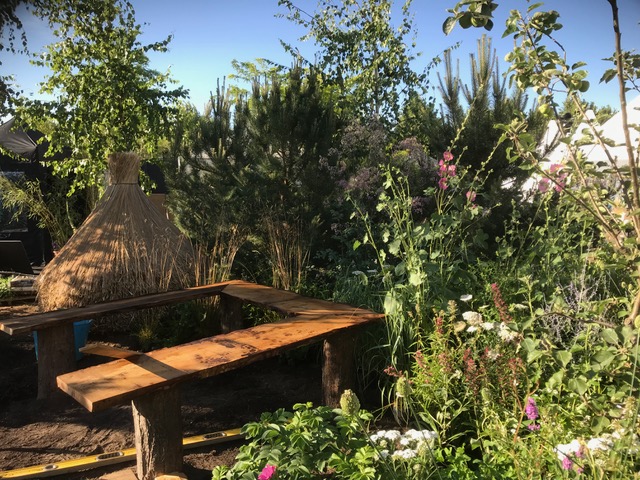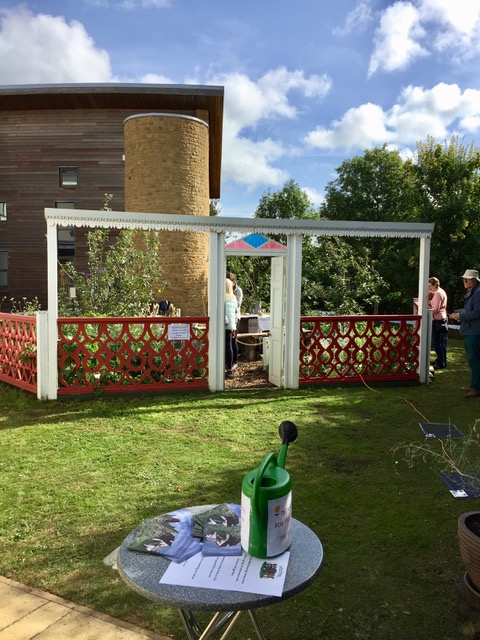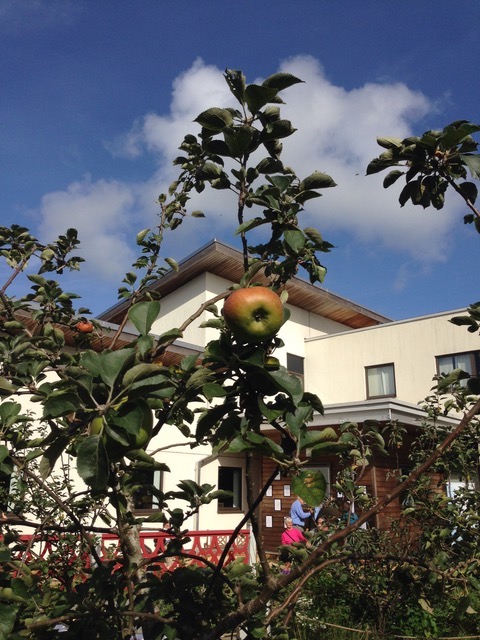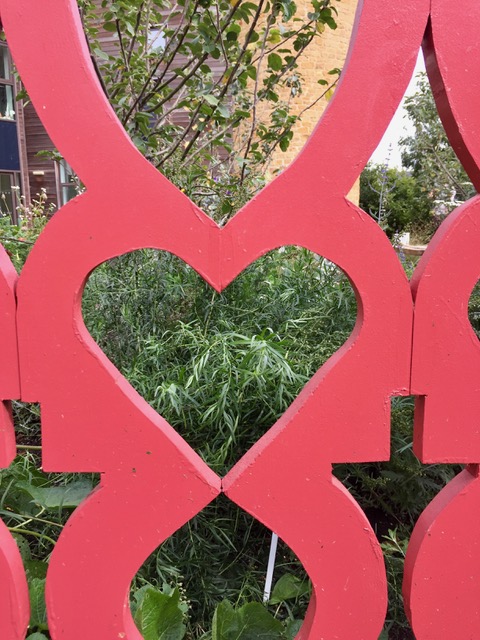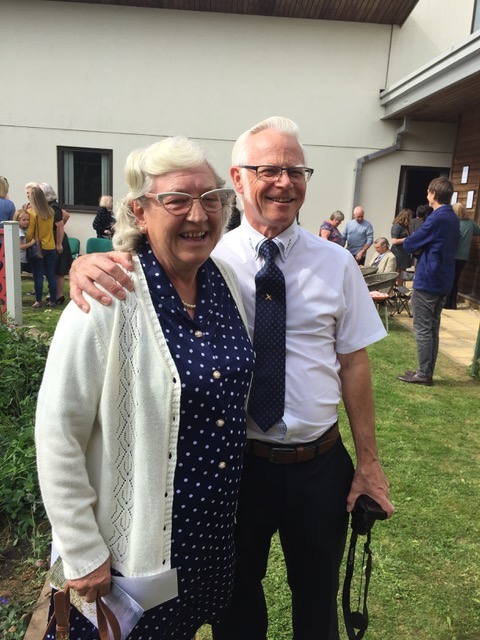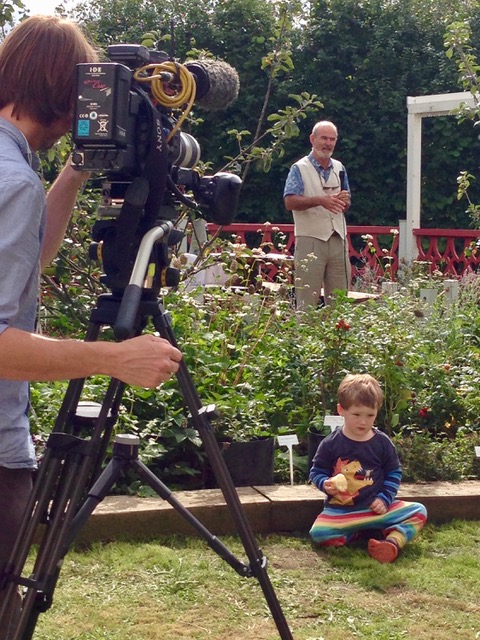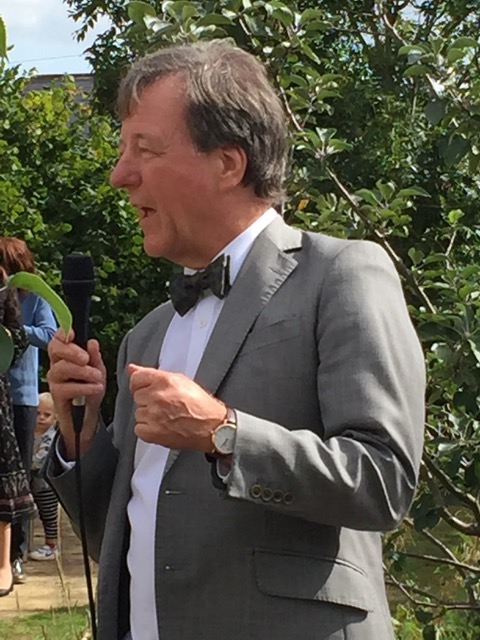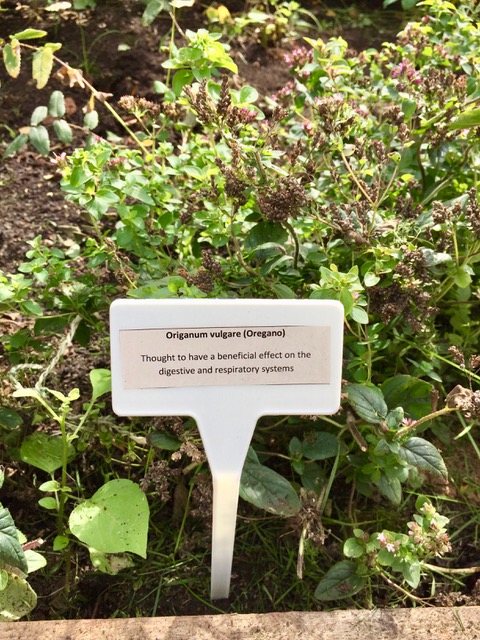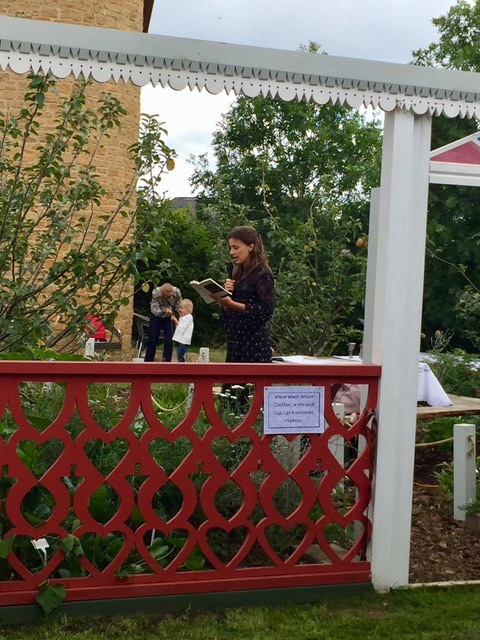 Anton Chekhov's Garden is now regularly maintained by the
Community Life Hub Group
, a UK charity whose aim is to combat isolation and cognitive deterioration in older people, and to offer local support to anyone in need of help. The garden has become a central ingredient in its activities and a vital resource. As Jane Edwards, Community LIFE hub's co-founder puts it: "All sorts of people come to us, and we signpost them onto other things, or they just turn up and we do things together… It is a nice green space. And [a garden like] this should be in every Doctor's surgery." Contributing to the upkeep of the garden has proved to be a therapeutic exercise for Community LIFE hub volunteers. Each Friday they hold an open morning at the garden where everyone is welcome. The thoughtful and compact garden design means that it is manageable and sustainable.
The Anton Chekhov Community Garden, as it is now known, was greatly valued by the surgery staff during the pandemic, and continues to offer doctors, nurses and administrators a much-needed respite from their demanding workload. The presence of medicinal plants in the garden has also attracted a herbalist, Halina Przydatek. She is now a resident herbalist at the surgery, serving the local community and expanding the herbs cultivated in the garden.
The Anton Chekhov Foundation continues to support the Chekhov Garden in Cullompton. On 18 September 2021, the Community Life Hub held an Open Day at the garden where speakers included the medical herbalist Alex Laird. The day was opened by ACF Trustee Rosamund Bartlett who was pleased to announce our donation of a collection spring bulbs for planting by volunteers. The bulbs, most of which have Russian-themed names, were chosen by the garden's designer Anna Benn.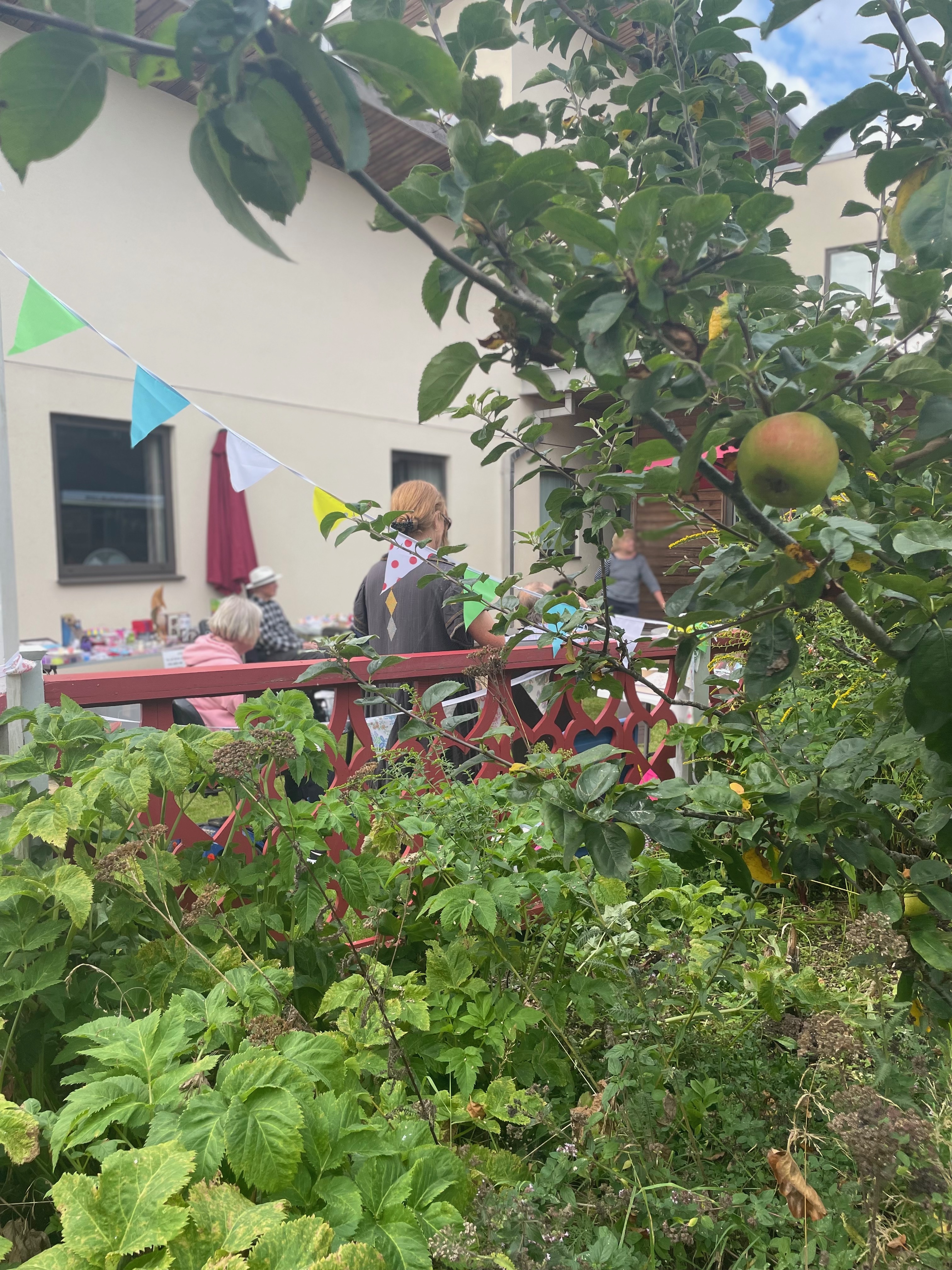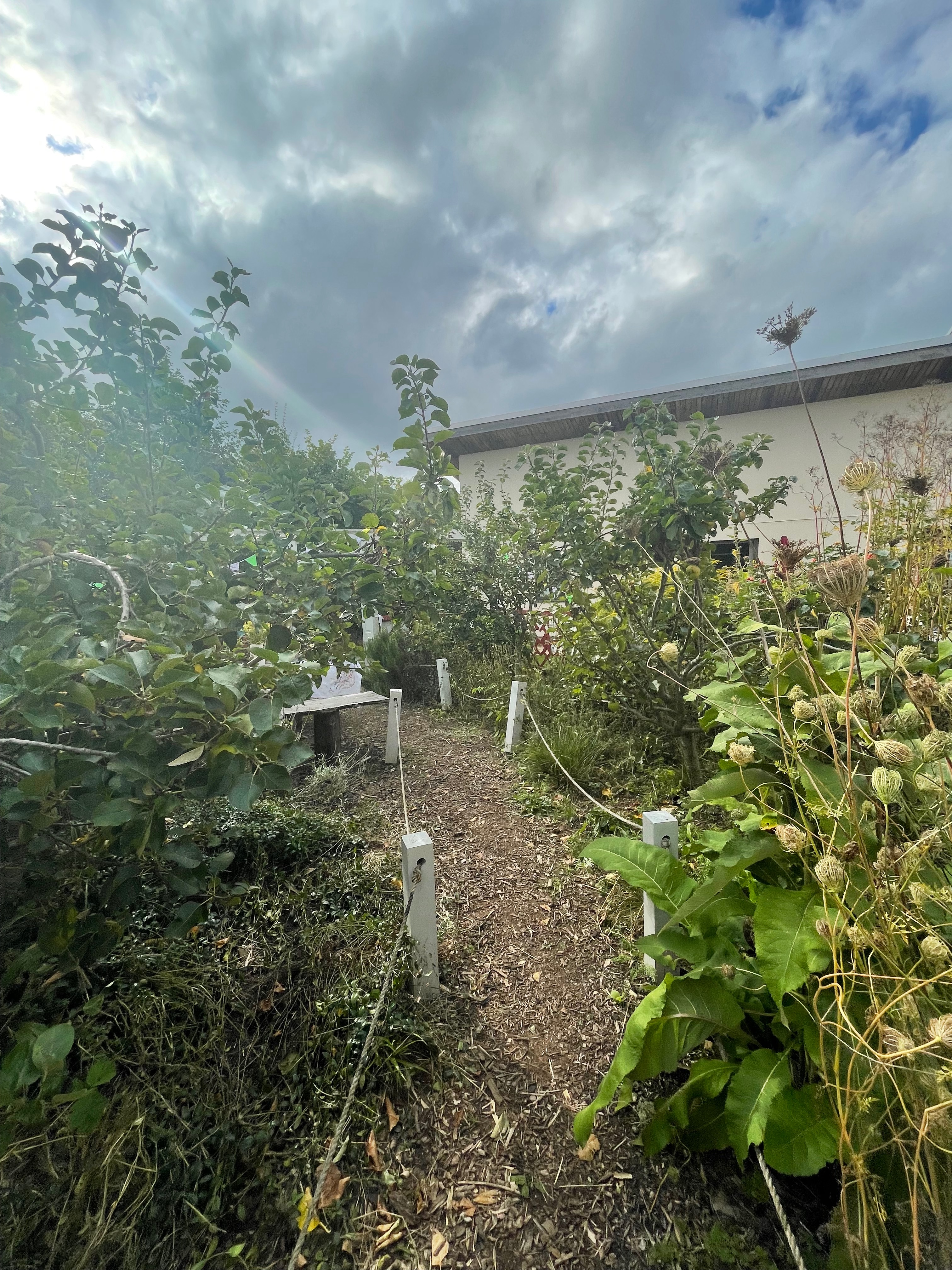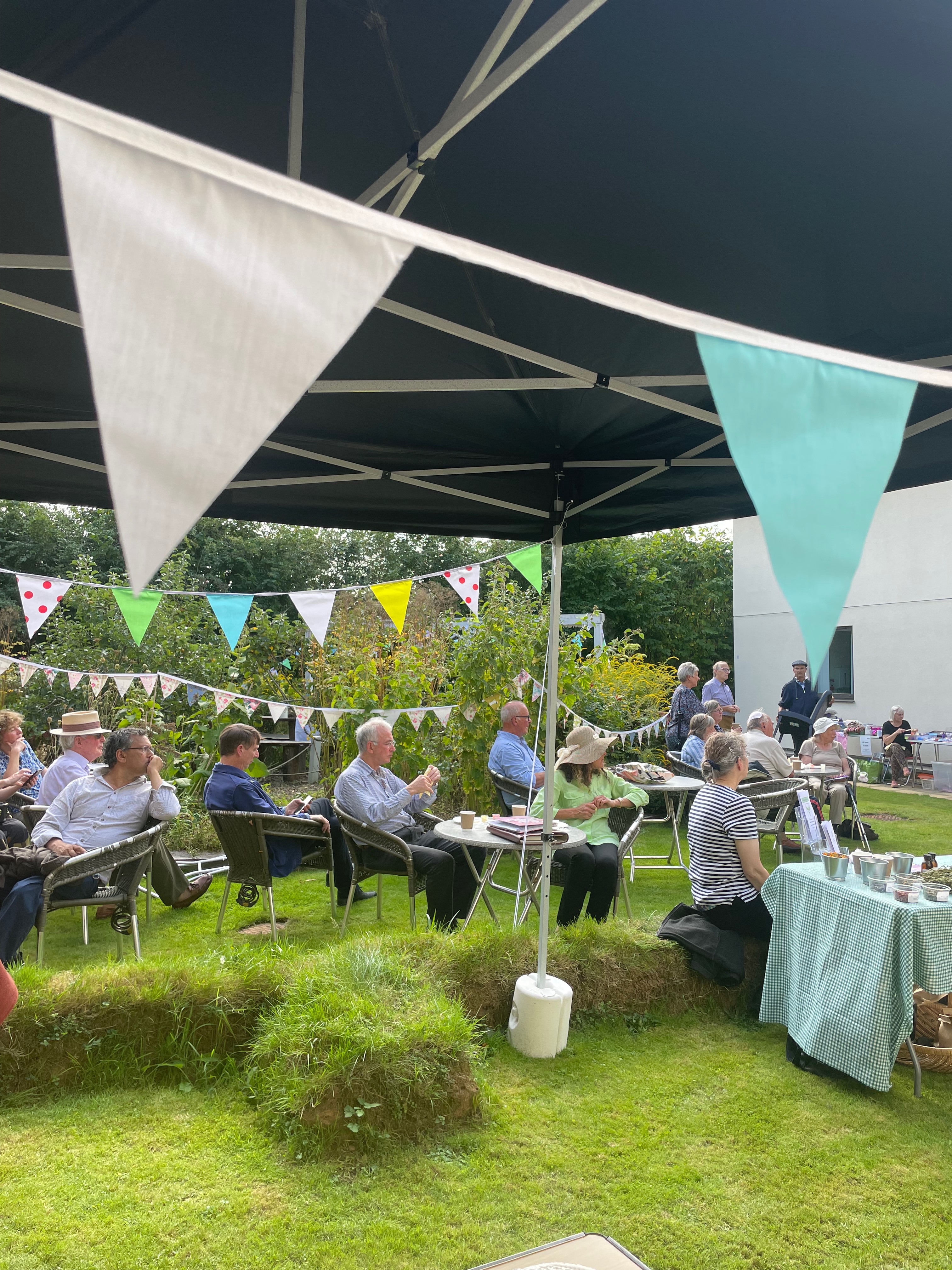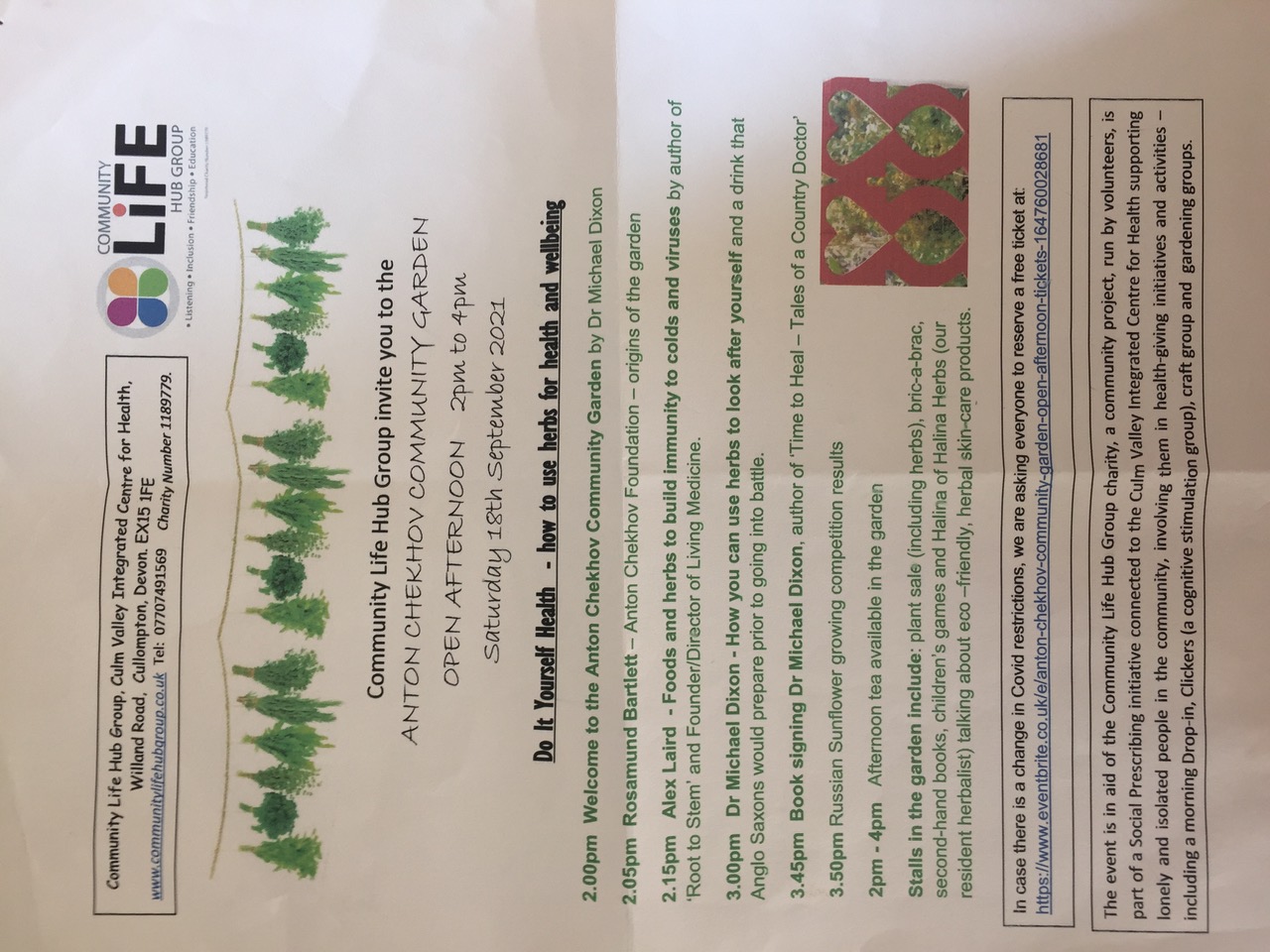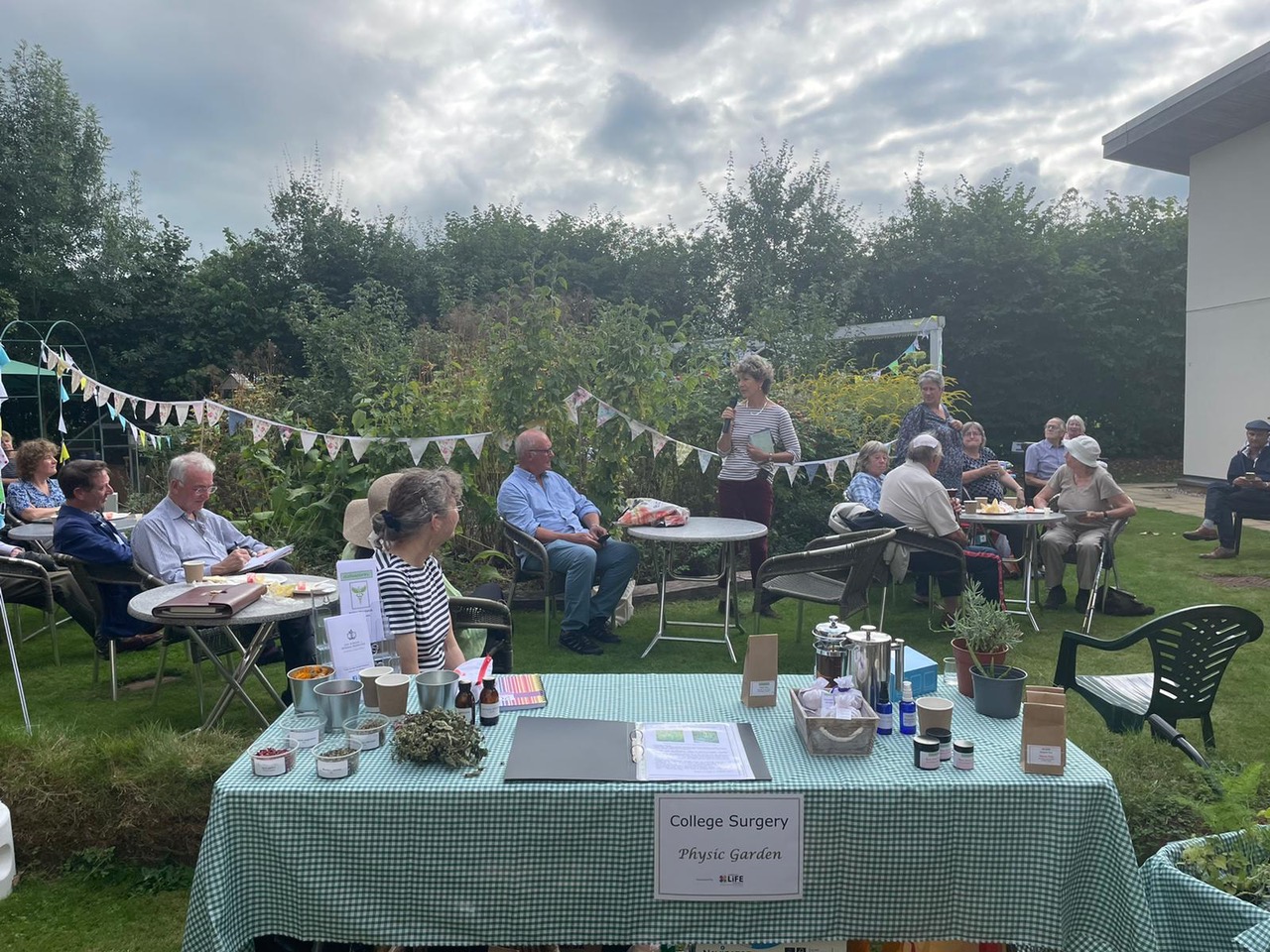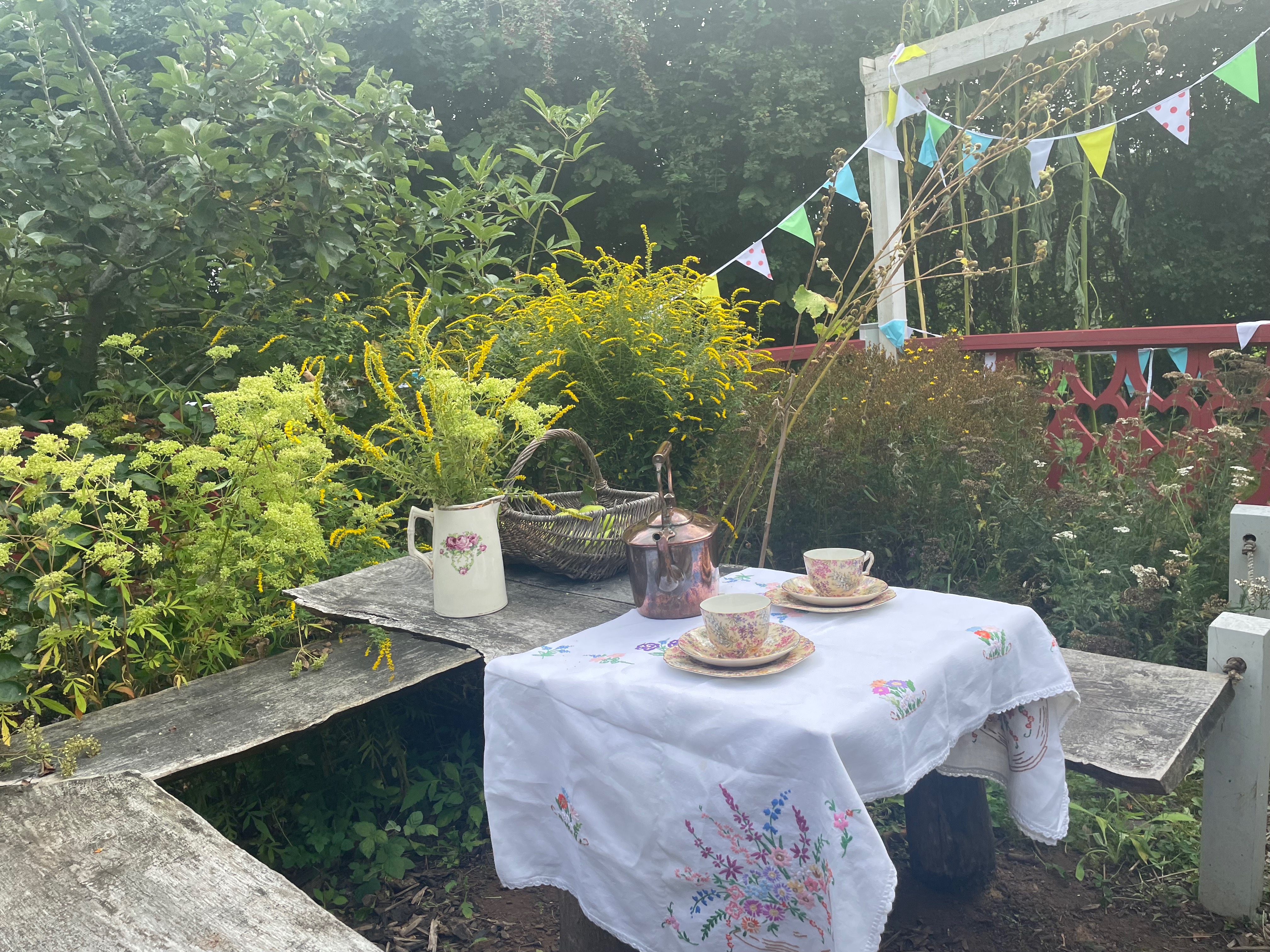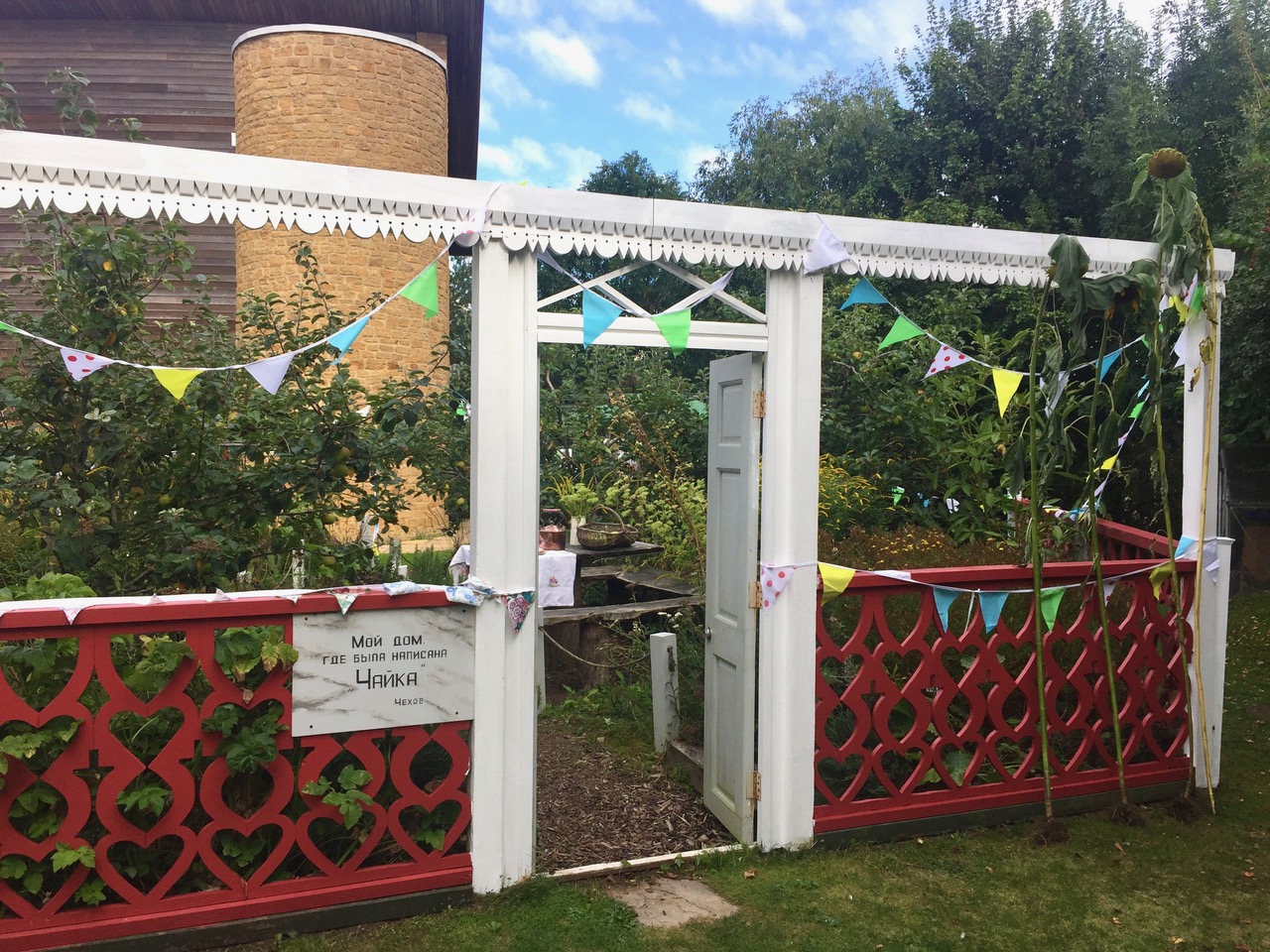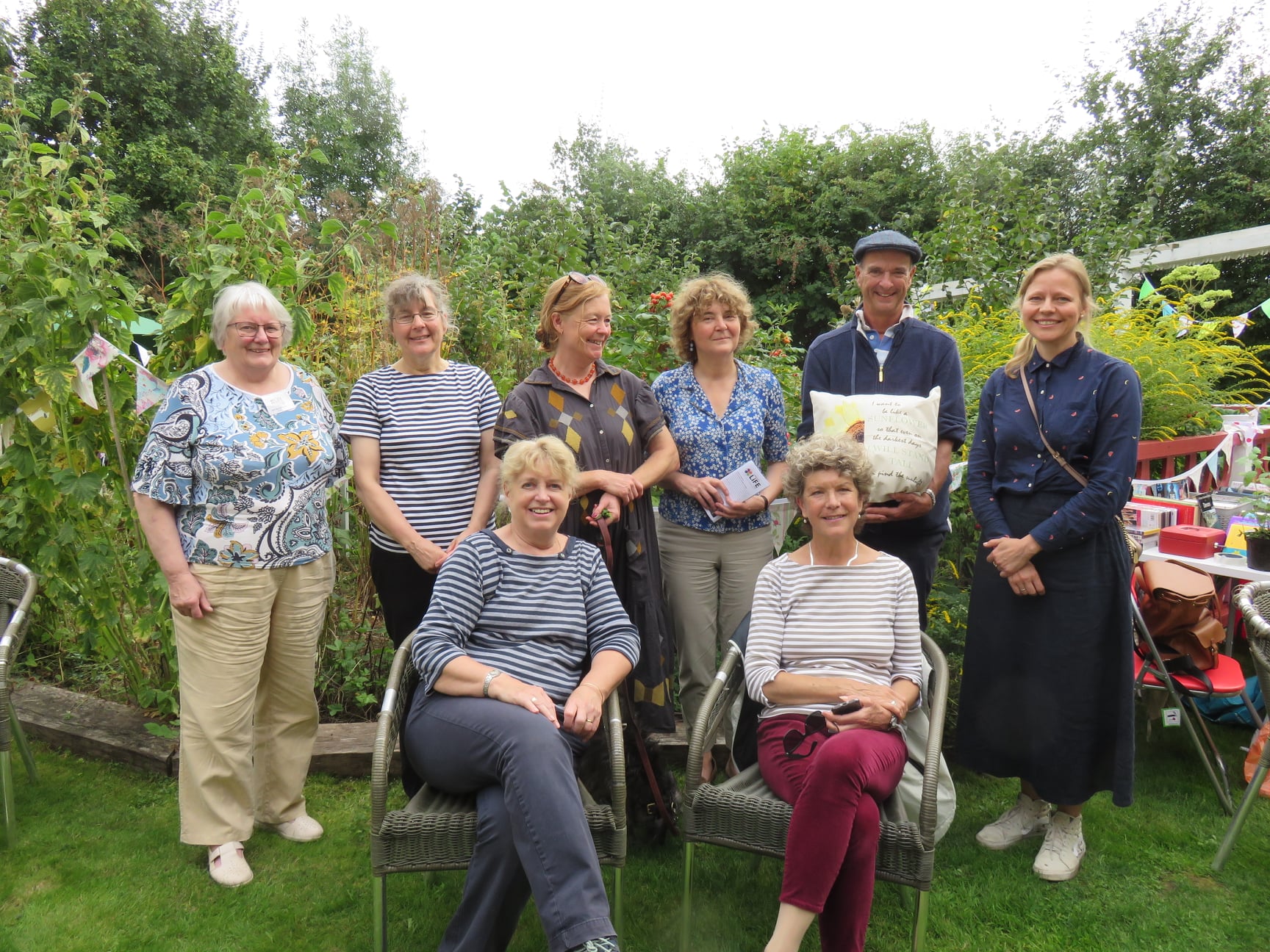 Research on the importance of gardens for our health:
In 2016 the
UK National Gardens Scheme (NGS)
commissioned a report on the benefits of gardens and gardening on health from the
King's Fund
, an independent charity working to improve health and care in England. The ground-breaking report,
Gardens and health: Implications for Policy and Practice
, compiled by David Buck, Senior Fellow, Public Health and Inequalities, includes a 'menu' of recommendations that aims to encourage the UK National Health Service (NHS), government departments, national bodies, local government, health and wellbeing boards and clinical commissioning groups to make more of the diverse health benefits of gardening in support of their priorities. The report shows that gardens are important in supporting recovery from illness as part of therapy, and in reducing agitation, aggression and other symptoms in care homes and hospices, particularly in dementia care.
In 2017 the NGS went on to launch its inaugural
Gardens and Health week
, which was dedicated to promoting the positive impact gardens can have on health and well-being. The initiative was launched in partnership with the nursing charities which are its beneficiaries, to whom the NGS donated £3 million in 2016. They include Marie Curie, Hospice UK, Queen's Nursing Institute, Parkinson's UK and Carers Trust. The important role that gardens can play as a therapeutic space was also a key theme at the 2018 RHS Chelsea Flower Show. Several
'health and wellbeing gardens'
celebrated how gardens can be beautiful havens, 'bringing a sense of normality to fractured lives', and helping to tackle major environmental issues.
Future of the project:
Following the success of the Chekhov Garden in Devon, the Anton Chekhov Foundation is keen to promote the creation of further therapeutic gardens in rural medical settings in the UK. We can provide blueprints for sustainable garden design, give advice on planting and maintenance, and share the insights gained from our practical experience. If you would like to create a Anton Chekhov garden at your surgery, clinic or hospital, or would like contribute to our project in another way, please contact us at acf@antonchekhovfoundation.org.
If you would like to become involved with the activities of the Chekhov Community Garden in Cullompton, please contact the
Community Life-Hub
.
Support us:
Stay updated at
Facebook
.