Anton Chekhov's Garden is a project conceived by the Anton Chekhov Foundation. The goal is to create welcoming and tranquil green places in healing environments in England, Russia and Ukraine where patients receiving care, as well as the personnel providing it, can take respite and derive therapeutic benefit. Where possible and applicable, herbs will be used as a low-cost source of natural medicine.
Anton Chekhov's Garden
 originated with a plan to collaborate with the Yalta Chekhov House-Museum to restore the garden Chekhov planted there. After hearing brain surgeon and author
Henry Marsh
talking on BBC Radio about the garden he created at St. George's Hospital, where he was a consultant neurologist, Chekhov biographer and translator
Rosamund Bartlett
had the idea of seeking to create a Chekhov-inspired garden at a medical institution in England under the auspices of the Anton Chekhov Foundation.  This could then act as a springboard for creating similar such gardens in Russia and Ukraine. As
reported by the BBC in January 2017
, "There is growing evidence for the environmental and health benefits of gardens and gardening….Access to green spaces has been linked to reduced depression, anxiety and stress, as well as physical benefits."
In 2016 the UK
National Gardens Scheme
(NGS) commissioned a report on the benefits of gardens and gardening on health from the
King's Fund
, an independent charity working to improve health and care in England. The ground-breaking report,
Gardens and health: Implications for Policy and Practice
, compiled by
David Buck, Senior Fellow, Public Health and Inequalities
, has three aims: 1) to collate and summarise the evidence on the impact of gardens on well-being across the life-course, from childhood through family life and into older age, 2) to demonstrate the important place gardening interventions have in the wider health and care system with a focus on four specific areas: social prescribing; community gardens; dementia care; end-of-life care, 3) to make the case for the further integration of gardens and health into mainstream health policy and practice. The report includes a 'menu' of recommendations that aims to encourage the UK National Health Service (NHS), government departments, national bodies, local government, health and wellbeing boards and clinical commissioning groups to make more of the diverse health benefits of gardening in support of their priorities. The report shows that gardens are important in supporting recovery from illness as part of therapy, and in reducing agitation, aggression and other symptoms in care homes and hospices, particularly in dementia care.
In 2017 the NGS went on to launch its inaugural
Gardens and Health week
, which was dedicated to promoting the positive impact gardens can have on health and well-being. The initiative was launched in partnership with the nursing charities which are its beneficiaries, to whom the NGS donated £3 million in 2016. They include Marie Curie, Hospice UK, Queen's Nursing Institute, Parkinson's UK and Carers Trust. The important role that gardens can play as a therapeutic space was also a key theme at the 2018 RHS Chelsea Flower Show. Several
'health and wellbeing gardens'
celebrated how gardens can be beautiful havens, 'bringing a sense of normality to fractured lives', and helping to tackle major environmental issues.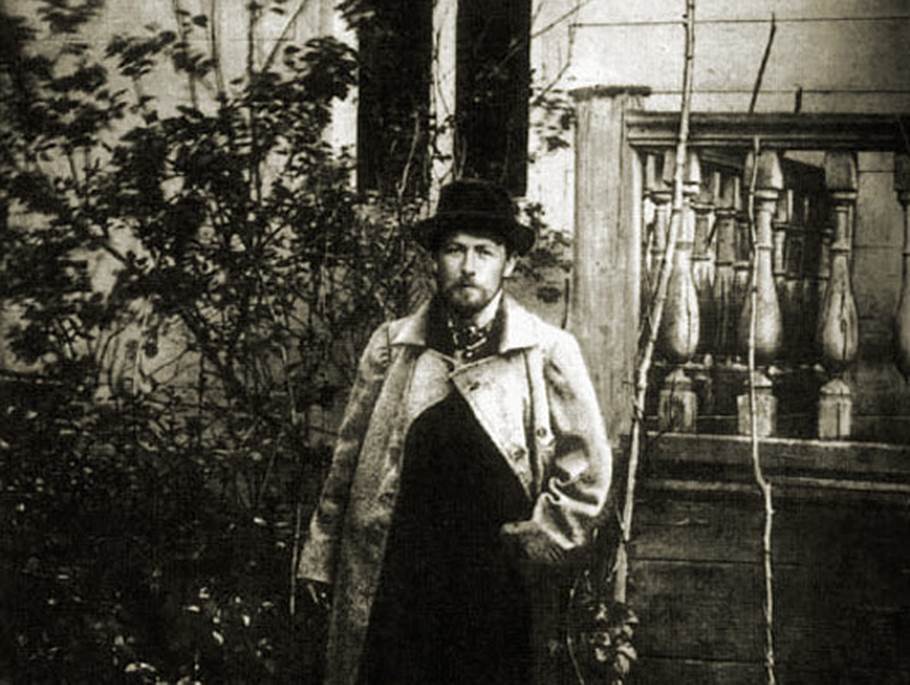 The idea of
the Anton Chekhov's Garden
project is inspired by Chekhov's healing work as a doctor, writer and humanitarian, which itself was inspired by a deep and compassionate awareness of the part played by the natural environment in our physical and spiritual well-being. This is attested in the opening paragaph of Chekhov's celebrated
Ward No. 6
(1892), a story set in a mental asylum which comes to stand as a metaphor for contemporary Russian society:
In the hospital yard stands a small annexe surrounded by a whole forest of burdocks, nettles, and wild hemp.  The roof on it is rusty, the chimney is half-collapsed, the steps at the entrance are rotten and overgrown with grass, and traces are all that remain of the plasterwork. At the front it looks out on to the hospital, and at the back on to open fields, from which it is separated by a grey hospital fence with nails. These nails, with their sharp ends facing upwards, the fence, and the building itself, have that particular despondent and cursed look only to be found in our hospital and prison buildings… 
[translation Rosamund Bartlett]
Anna Benn of
Anna Benn Garden Design
has played a leading role in making the Anton Chekhov Foundation's idea a reality. Anna Benn and Rosamund Bartlett were students together in Russia in the 1980s, and went on to co-author
Literary Russia: A Guide
. Together with Hannah Gardner of
New British Landscapes
, Anna Benn has designed and created a show garden at the
RHS Hampton Court Palace Flower Show
, 2-8 July 2018, raised funds, and forged a partnership with 
Dr. Michael Dixon
OBE, Chair of the
NHS Alliance
from 1998-2015, and a strong advocate of preventative medicine.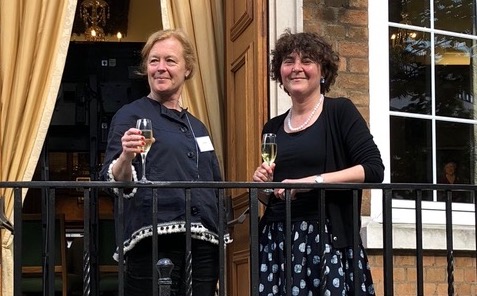 Read about why gardens mattered to Chekhov in Rosamund Bartlett's article
"Seeds of The Real Cherry Orchard",The Daily Telegraph, 30 June, 2018
or find out more about Chekhov's interest in gardens and gardening in ACF's
PODCAST
by Rosamund Bartlett.
The project was launched at the
Hampton Court Flower Show
, 2-8 July 2018.
Anton Chekhov's Garden
is a Russian-themed garden inspired by Melikhovo, the country estate near Moscow where Chekhov lived and worked in the 1890s. It was here that he wrote his famous play The Seagull, treated patients and cultivated a garden and orchards, and planted trees. The garden is designed to be viewed as Chekhov would have looked out onto it from his wooden verandah, and is a place of tranquility. Set within a rich natural backdrop, it references the traditional Russian dacha garden, bursting in a ramshackle manner with flowers and crops, as well as the meadows and woodland beyond. Herbalism, which has traditionally played a very strong part in Russian medicine and culture is illustrated in the many medicinal plants grown here.